There are many wonderful things about each season. In the autumn we enjoy curling up with a good book, our favorite sweater that has been packed away all summer and a good cup of coffee. In the winter we look forward to nestling up on the sofa and watching our favorite holiday movie, going sledding on the hills near our homes and drinking hot cocoa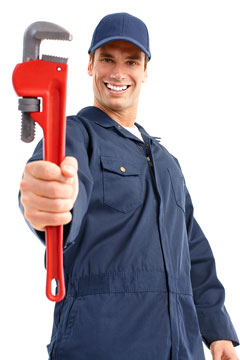 with peppermint chunks on the top. In the spring we we can't wait to see the freckles on our arms again, look forward to see the green that comes after the snow and of course the birds singing their praises that they cold has left us for good or at least for a while. Then the summer comes with it's sun beating down on us so we can enjoy all the rides at the carnival, a glorious hike in the mountains then of course sleeping with the windows open at night listening to the cadydids singing their melodies. With each season we need our homes to respond accordingly to balance our temperature out. Perhaps we were out skiing all day and need the heater to warm our insides up or maybe we were at the fair chowing down on a sizable portion of cotton candy and now we need our air conditioning to cool us down for a good night's sleep. Whatever we are doing, whatever time of year we want our homes to a comfortable and moderate temperature.
For us to be sure that our heating and air conditioning services are up to par we might want to consider having routine work done on them. This could look like have an HVAC (heating, ventilation and air conditioning) service individual come into your home once a year to make sure all of your machines are working the way they should. The last thing that we want is to spend a freezing day out on the mountain skiing and then come home to a ice cold home and have no promise of getting warm before it's time for you to get into bed. Papalia Plumbing is a plumbing andHVAC service company in Massachusetts that will help you get routine appointments set up so you can make sure that your systems will always be up and running as you would desire them to be. No one likes to be too hot or too cold in their homes.
We all enjoy the changing of the seasons and that is the way that it should be. We should feel joyful when the first leaves start to drop, when the first snow falls, when we see the first green and when the days are longer than ever. Let your HVAC service company help you feel confident in the changing seasons by checking on your home once a year to make sure everything is in tip top shape. There is nothing worse than feeling like you can't be comfortable in your own home. Papalia Plumbing understands this and will get everything taken care of so you can enjoy your year.
Papalia Plumbing & Heating, Inc.
25 Powder Mill Rd
Acton, MA 01720
877-534-3343